CITE partner programs take place on weekends and school holidays, so you don't have to slog through hours of coursework after working a whole day. We've designed these courses to work for you. And during your program, we work with you to ensure you get exactly what you need to succeed.
CITE courses are affordably priced — often far below other programs. Not only that, we are upfront about all fees. You'll never be surprised by an additional fee, and your tuition is locked in for the entirety of your program. We also offer financial aid through our partner colleges.
During your coursework, you will build real-world skills and meet the people you need to further your career. We host student and alumni events so that you can network with our strong community of professionals. 25% of principals in NYC are CITE partner program grads, and we are in nearly every district office. Our alumni coordinator ensures you get the chance to take advantage of this large and diverse pool of resources.
CITE Partners with accredited colleges to offer convenient, affordable, practical degree and certification programs in and around NYC.
Click for information on each and for current student portal.
There are a variety of different outlets to choose from when it comes to occupying your time as an adult during this pandemic. We can also find a plethora of articles to choose from when it comes to tips on our mental health. But during this time, we need to remember to make kids' mental […]
Alumni Spotlight: Zenzile DaBreo, The College of St. Rose Zenzile DaBreo has been busy. She's been a star kindergarten teacher, where she received the UFT Abe Levine Award last year, as well as being featured in an ABC News segment detailing how teachers are working with remote learning. All the while being a model student at the […]
CITE's cohort model guarantees constant support from peers, support from the professors, and provides a pathway to success.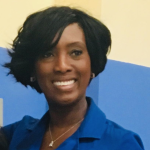 Dr. Jennifer Shirley-Brown
Sage Colleges Doctoral Program
I had wonderful professors who were passionate and knowledgeable. The program had a strict 2-year schedule… This schedule was perfect for my work schedule and personal life.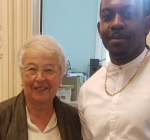 Remy Kulsum
Alfred University Masters in School Counseling
A friend recommended the program to me. She also obtained an assistant principal position after completing the program. The tuition was reasonable and schedule was perfect for me.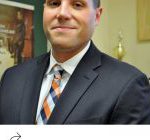 Joe Williams
The College of St. Rose SBL Program
Bring a cohort even closer to home!
CITE is now partnering with districts to create
cohorts in Bilingual Spanish, Special Education,
and TESOL individual pathways courses.
We will establish a cohort of affordable weekend courses,
in any district, for a class of 15-20 students.
For information, email John Russo (click here)