DASA Workshop
DASA WORKSHOP
CITE is now authorized to run a DASA workshop through the College of St. Rose. Right now we have dates for Brooklyn workshops and Oceanside workshops.
The Dignity for All Students Act
New York State's Dignity for All Students Act (The Dignity Act, "DASA") seeks to provide the State's public elementary and secondary school students with a safe and supportive environment free from discrimination, intimidation, taunting, harassment, and bullying on school property, a school bus and/or at a school function.
This training is required for ANYONE applying for certification after January 1, 2014.  Anyone applying for Guidance, Teacher, Administration, PPS, School Psychologist, etc… needs this certification.
NYSED requires all certification seekers to complete a DASA workshop.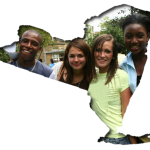 We can help! We're offering the 6-hour course in
two convenient options!
Cost: $95
Schedule: You can attend EITHER a 6 hour workshop on the weekend OR two 3 hour workshops during the week.
The dates are listed with the courses, and you can register online by clicking this box: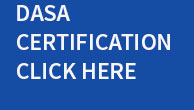 Space is limited!!
Any questions? Call us!!
718-923-9333 OR 516-221-4082